Help for Settings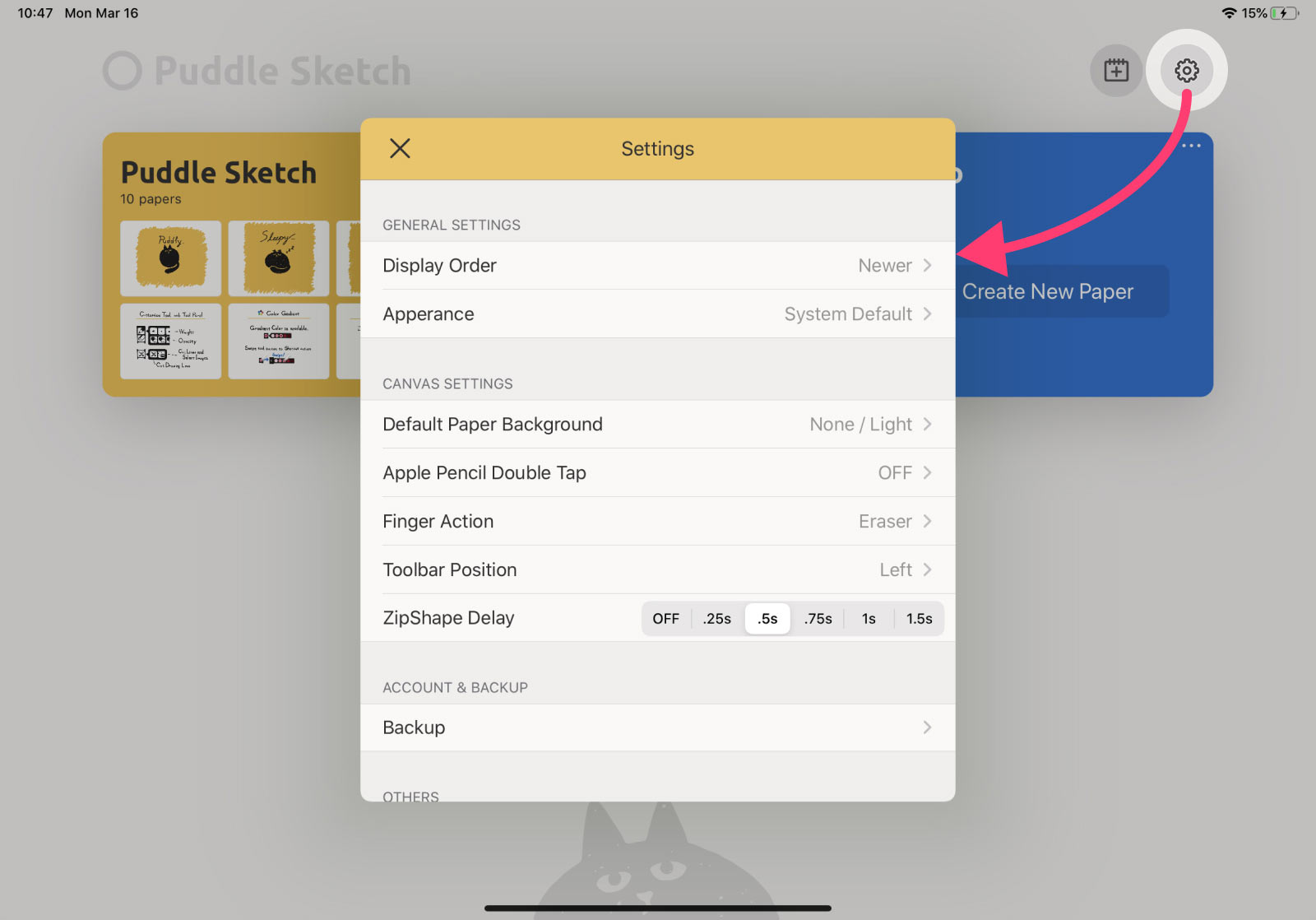 To display settings view, please tap the

button on sketchbook list view.
Display order of papers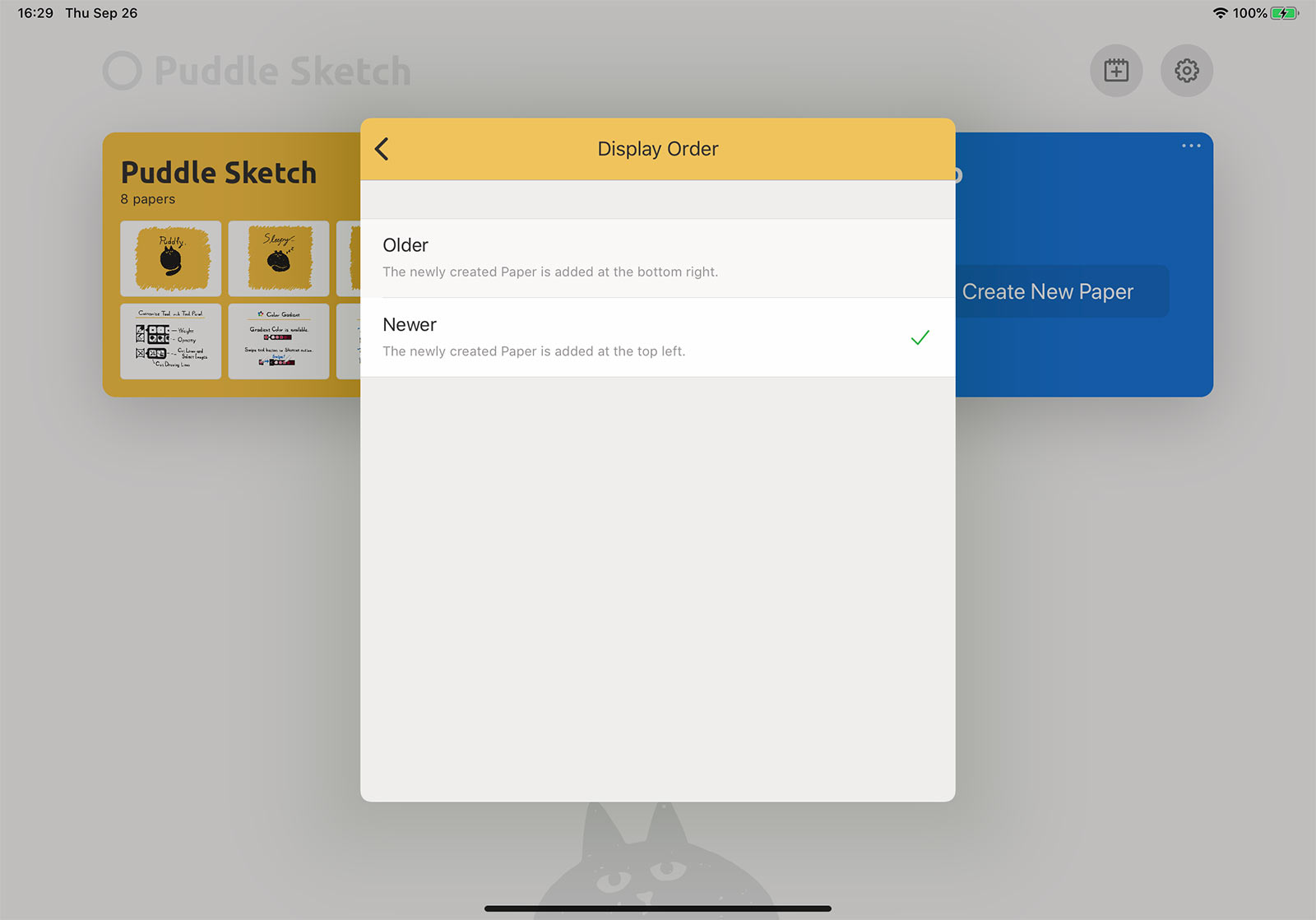 Change the order of the papers in the sketchbooks.
Apperance (Light/Dark mode)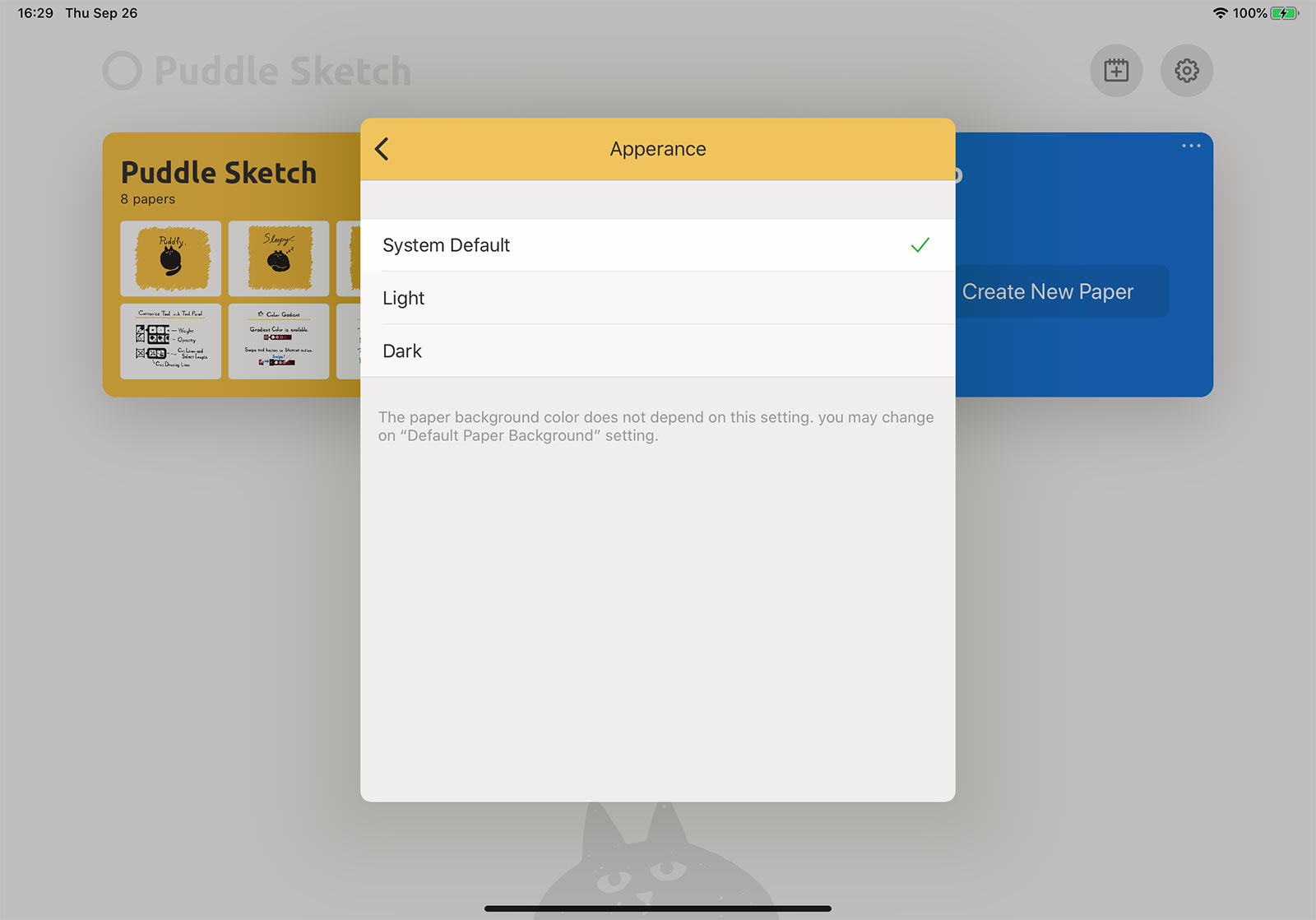 Change the appearance of Puddle Sketch app UI.
The paper background color does not depend on this setting. you may change on "Default Paper Background" setting.
Default paper background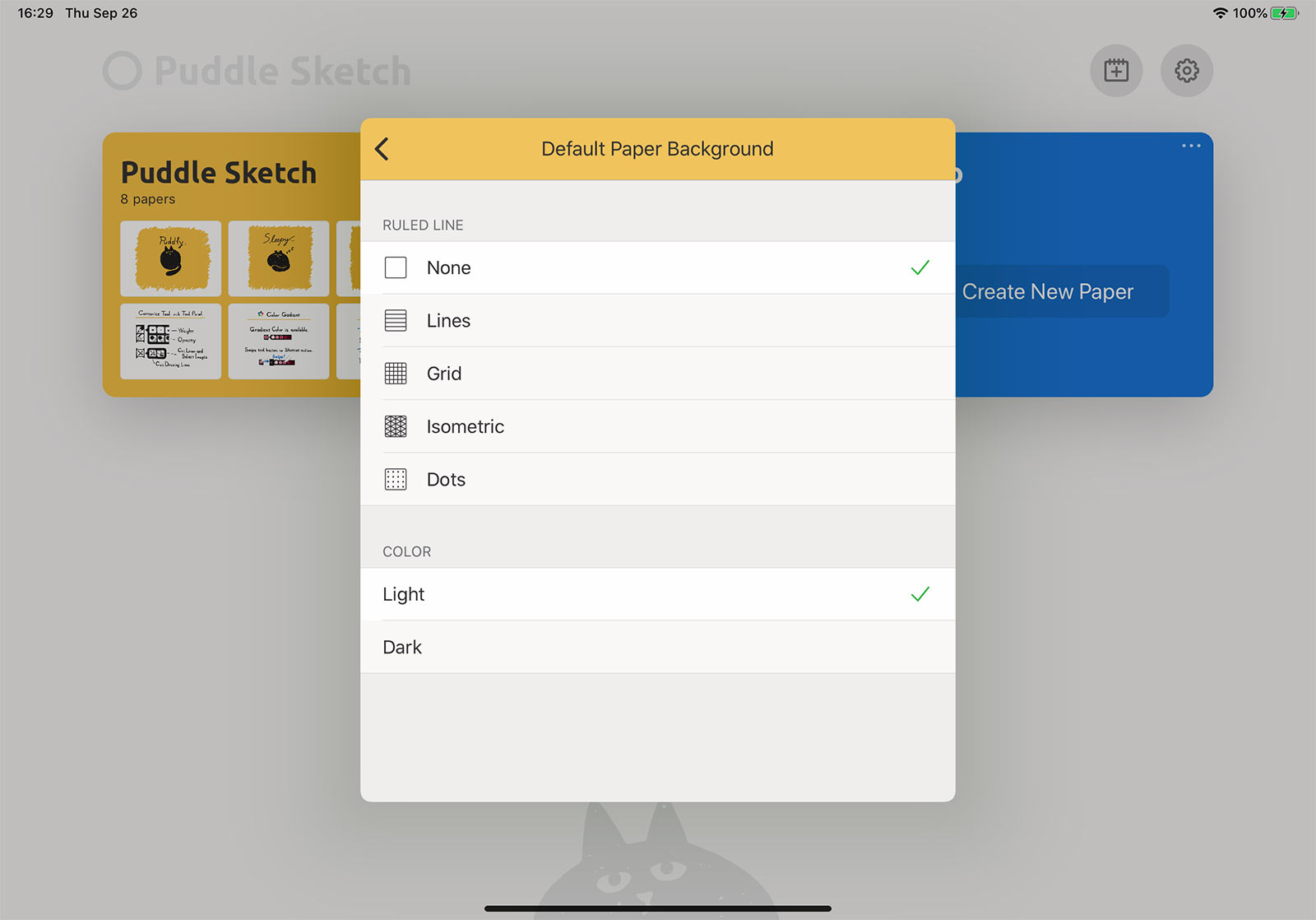 Change the default paper background color and ruled lines for a new paper.
Apple Pencil double tap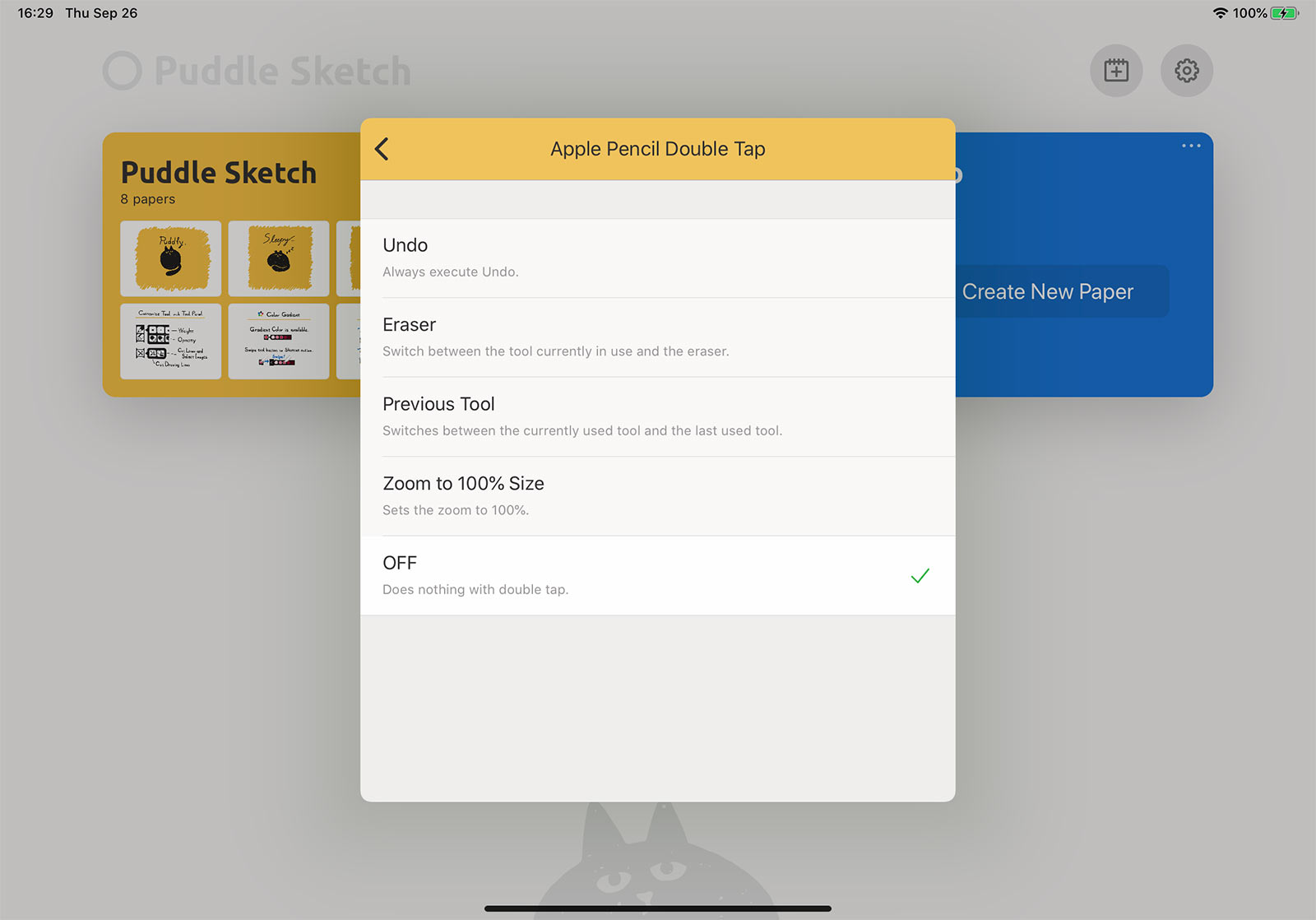 Change the shortcut action when double-tapping Apple Pencil on Canvas. (It cannot be used with the first generation Apple Pencil.)
(Single) Finger action on canvas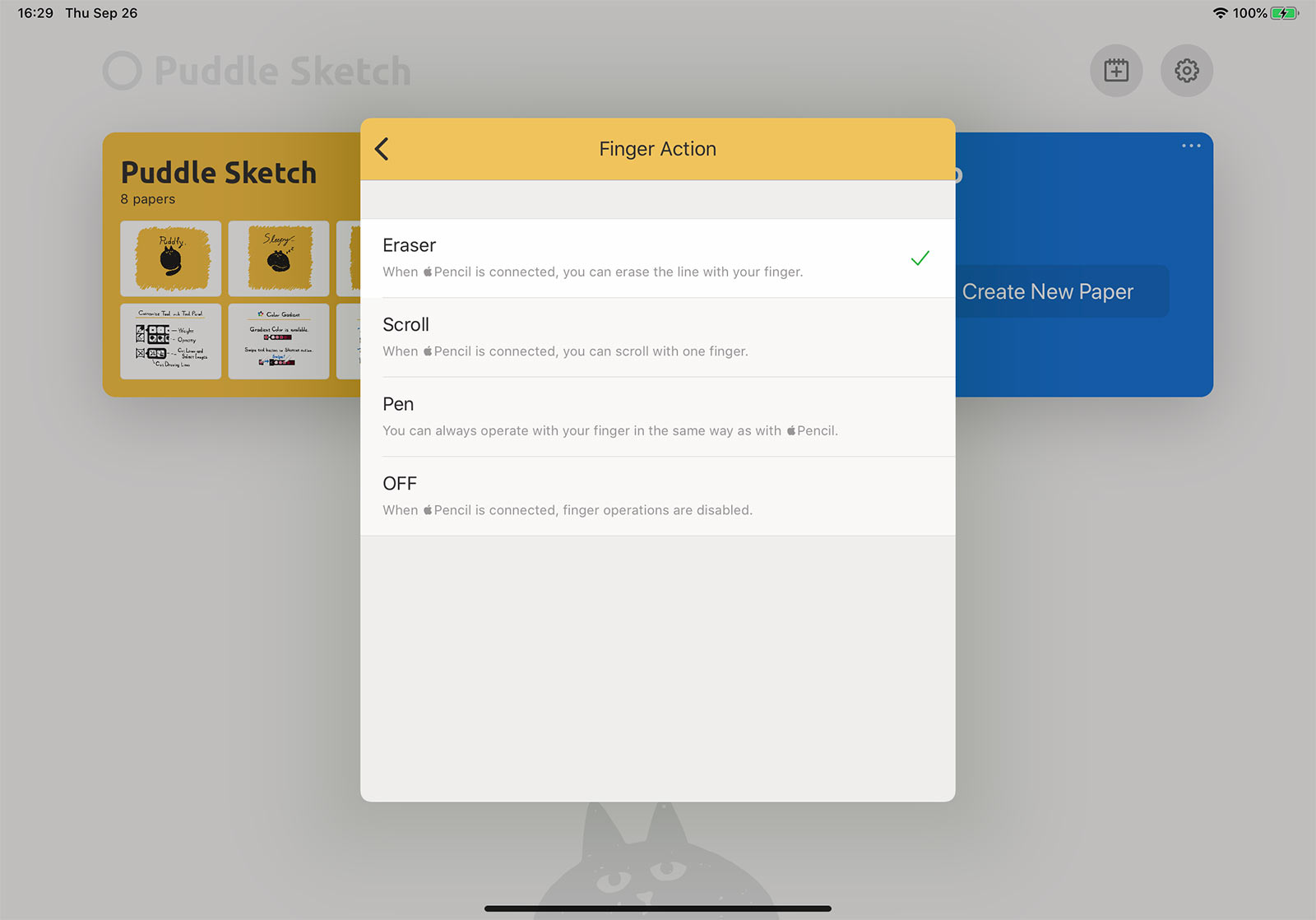 Change the action when you operate the Canvas with one finger. (This setting is valid only when an Apple Pencil is connected. If not connected, one finger is treated like a pen.)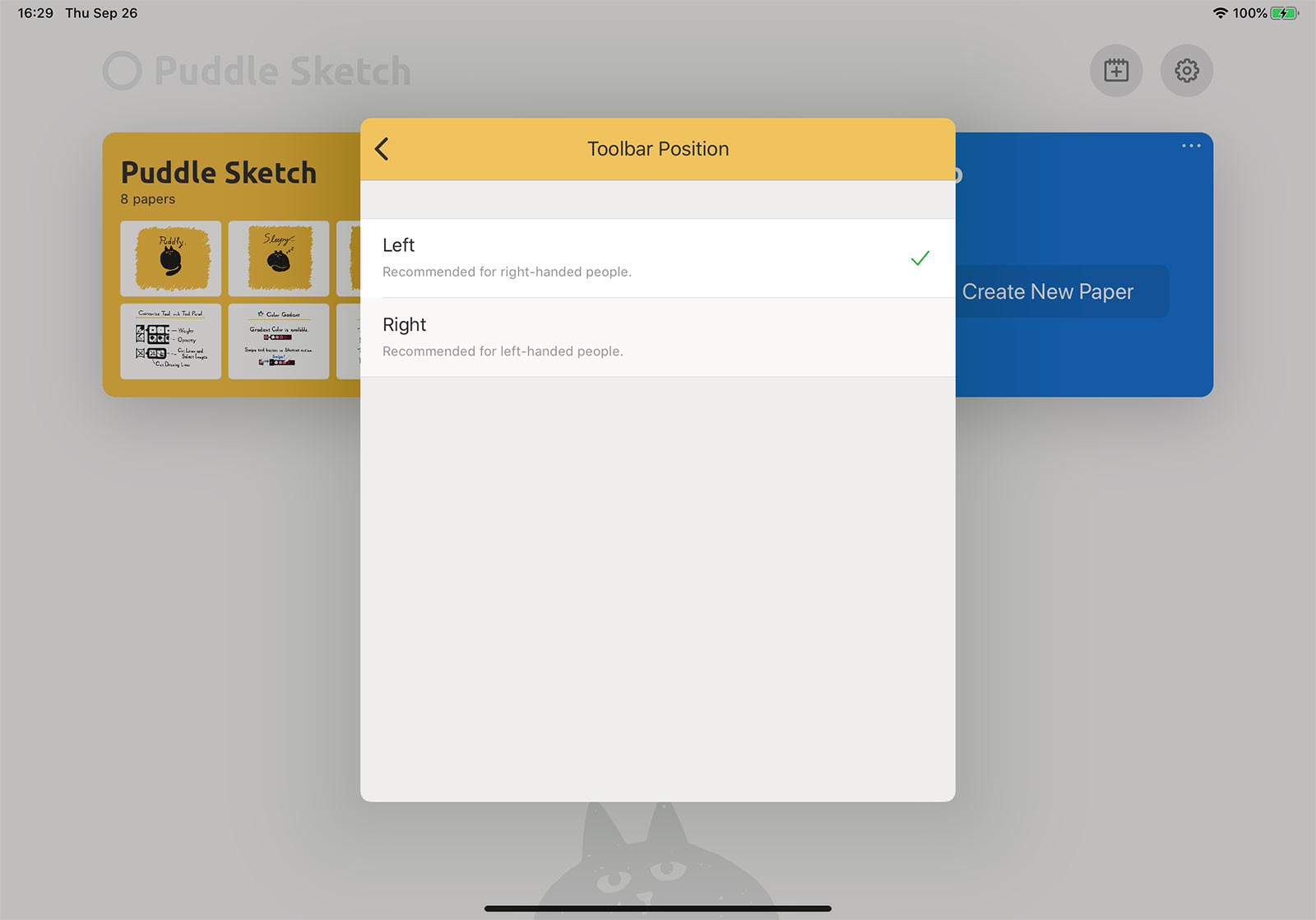 You can change the toolbar to the position on the left or right.
ZipShape/ZipLine delay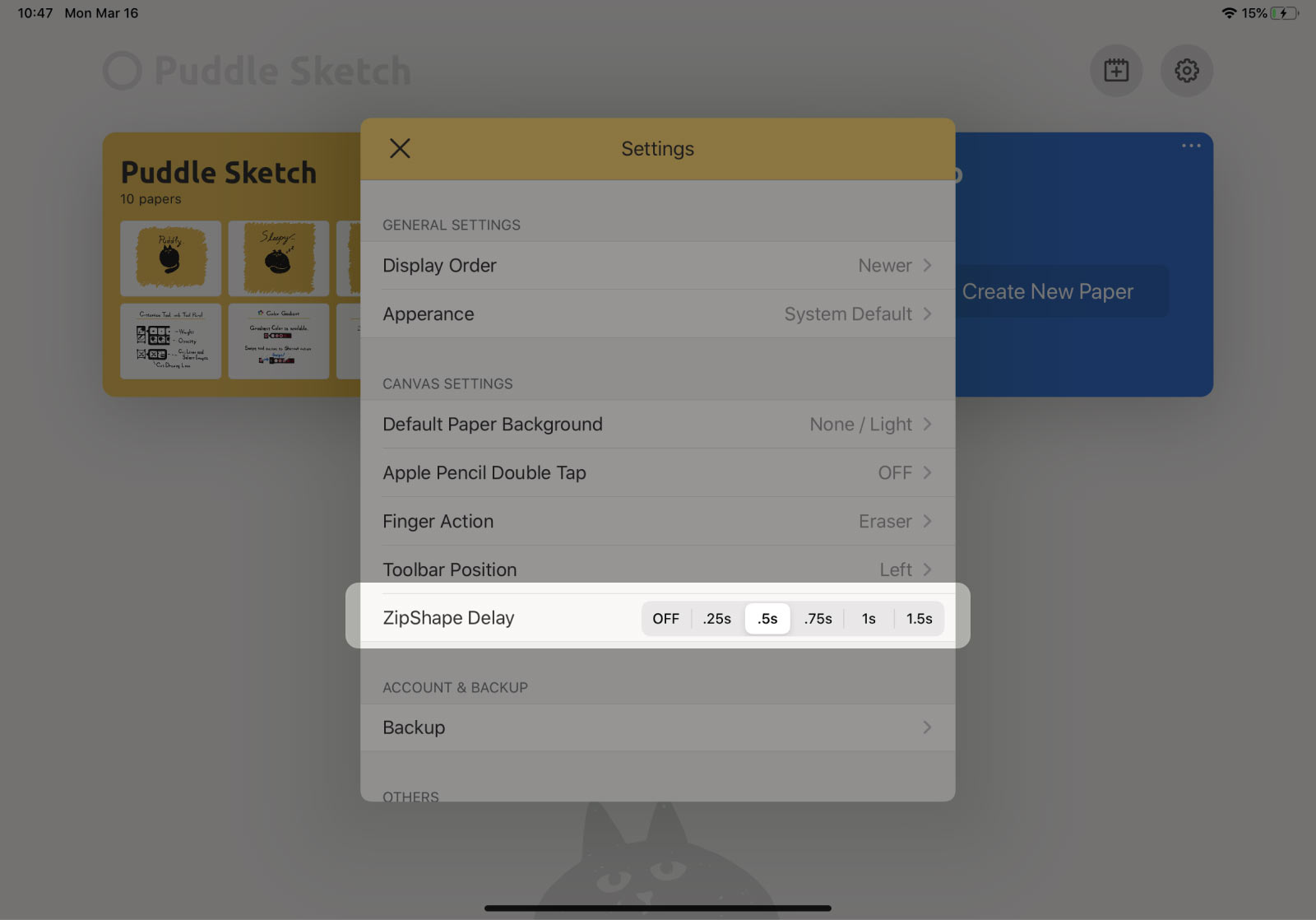 You can change the time when zipshape/zipline runs.
Manage Subscription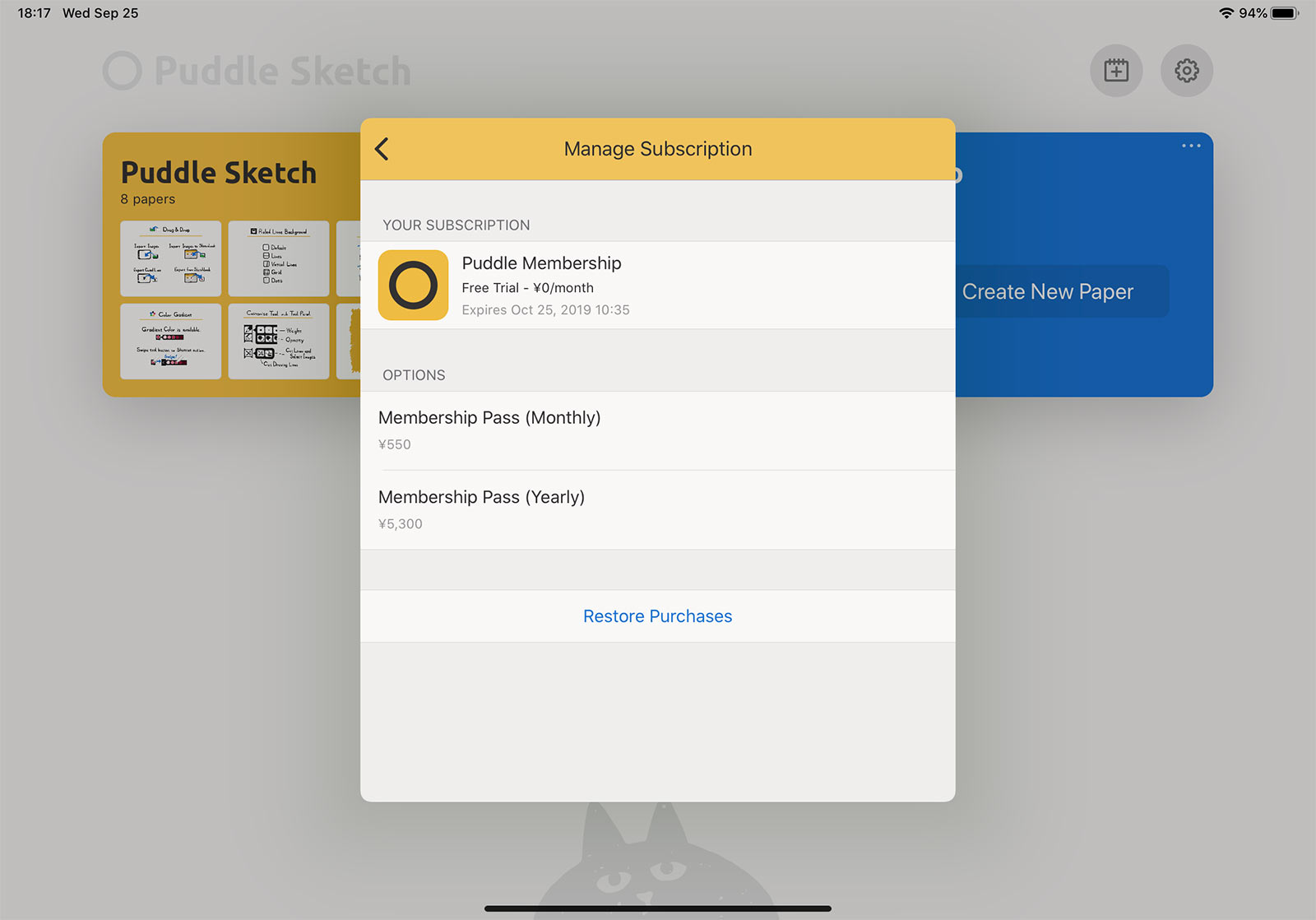 You can check your current subscription plan, change your plan, restore your subscription, and more.
Working with multiple windows
By drag & drop paper to the edge of the screen, it can be opened in another window.
Of course, also by drag & drop Puddle Sketch app icon from your dock, you can start multiple windows.
Cloud Backup & Restore purchase/data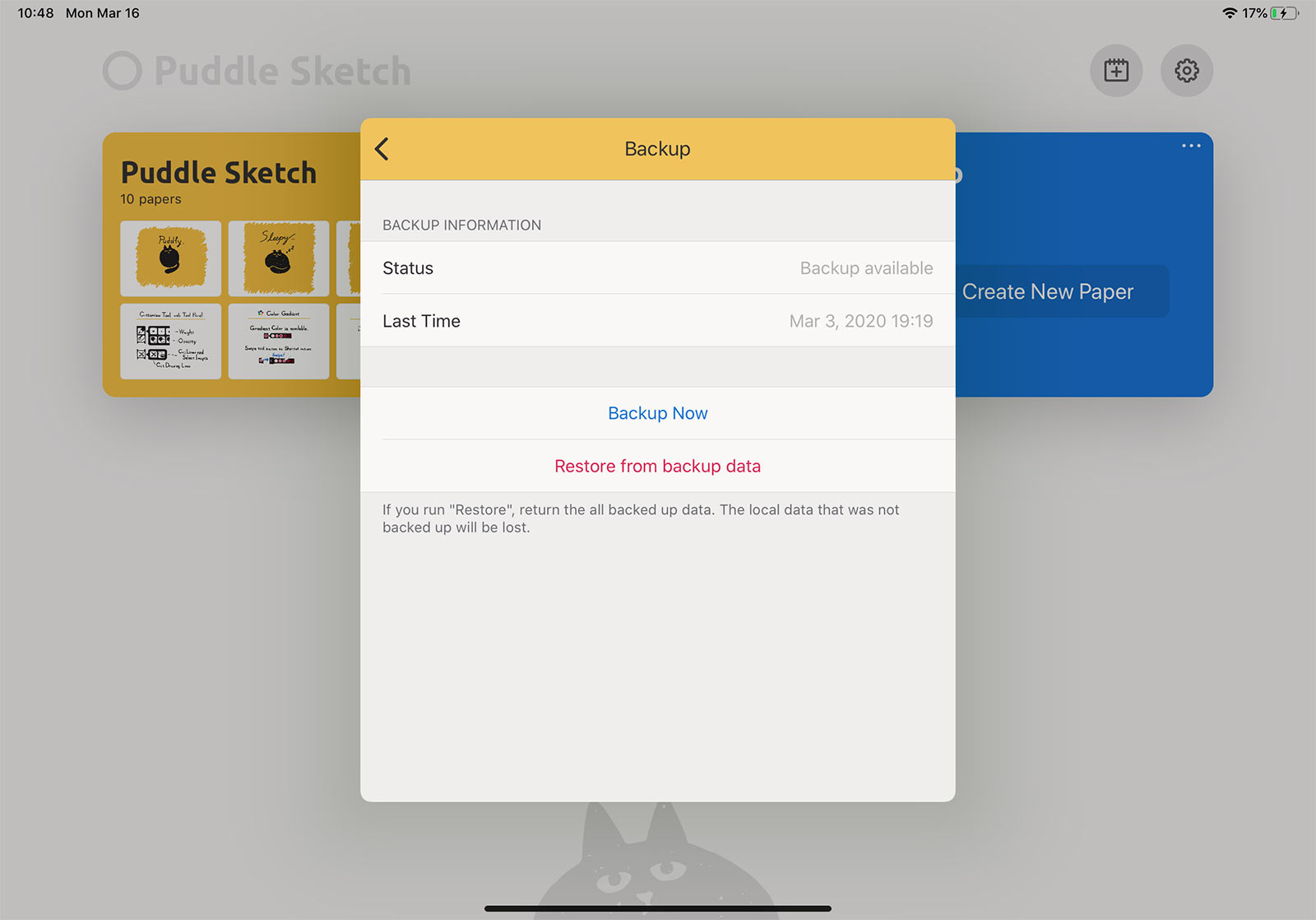 Purchase subscription & Sign-in required to use cloud backup.
Basically, cloud backup is performed automatically. If you want to backup manually, tap "Backup Now" button on the Backup screen.
Tap "Restore from backup data" button and then restore the data stored in the cloud.
CAUTION: If you run "Restore", return the all backed up data. The local data that was not backed up will be lost.
Restore data on the new device
You need to purchase subscription and sign-in to use backup & restore.
If you have already purchased subscriptions, please restore your purchase.
1. Go to "Settings" -> "Manage Subscription" screen and then tap "Restore Purchases".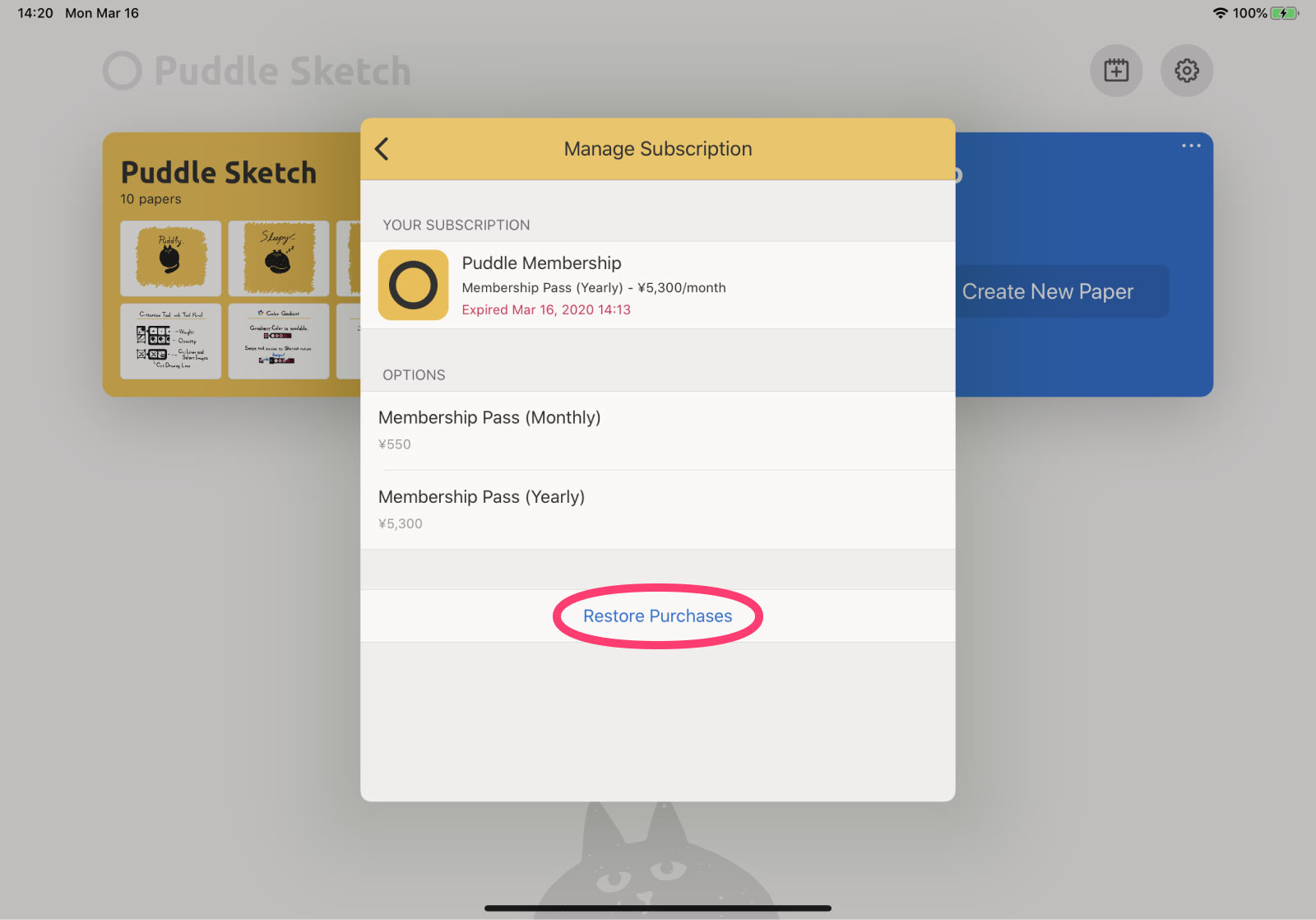 2. Go to "Settings" -> "Backup" screen and then tap "Sign in to use Cloud Backup" (Sign in with Apple).
("Cloud Backup" does not overwrite and delete the unchanged papers.)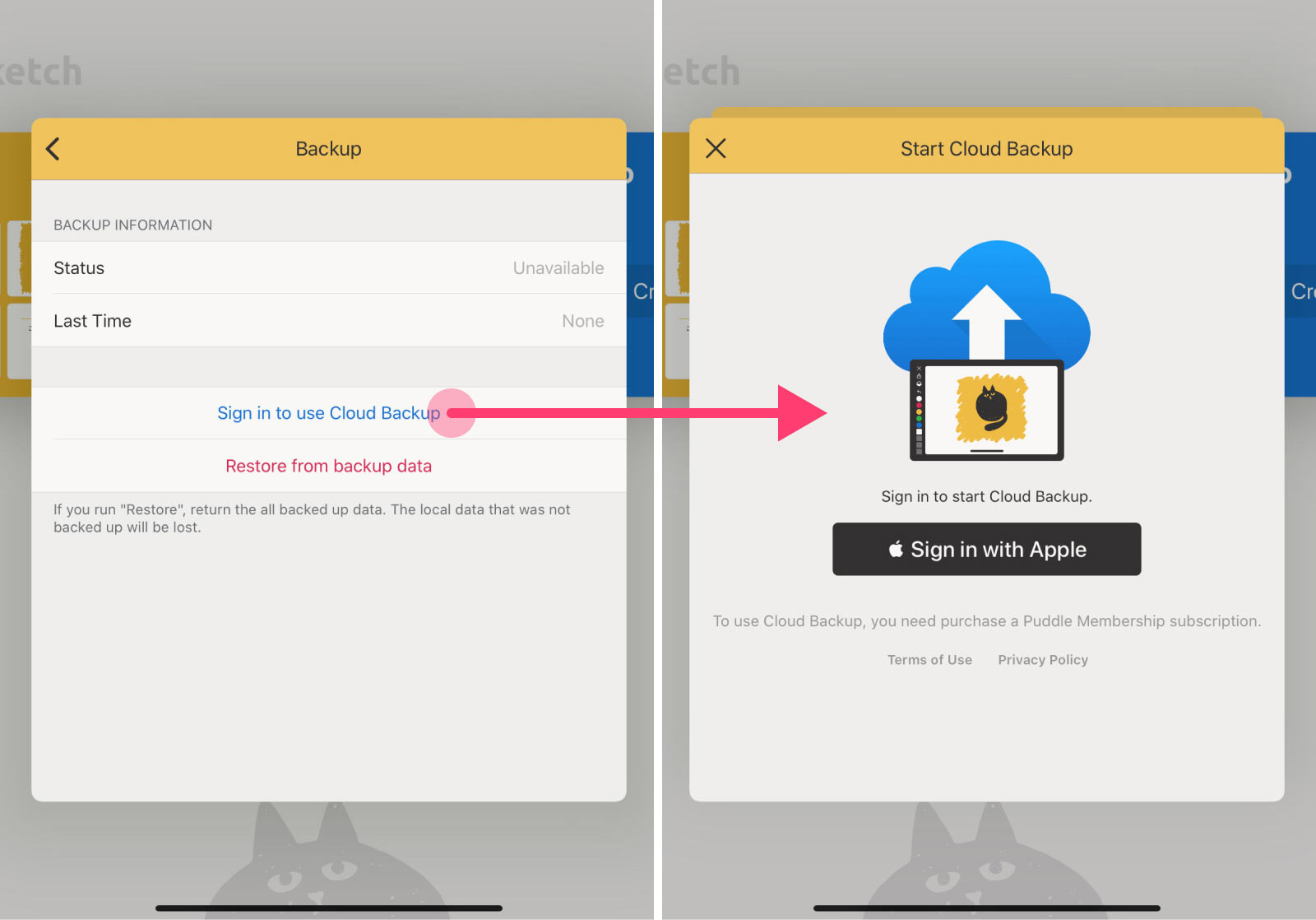 3. Tap "Restore from backup data" on "Backup" screen. (It may take 1-5 minutes to complete.)
CAUTION: Don't stop the app or turn off the device until the restore is successfully completed.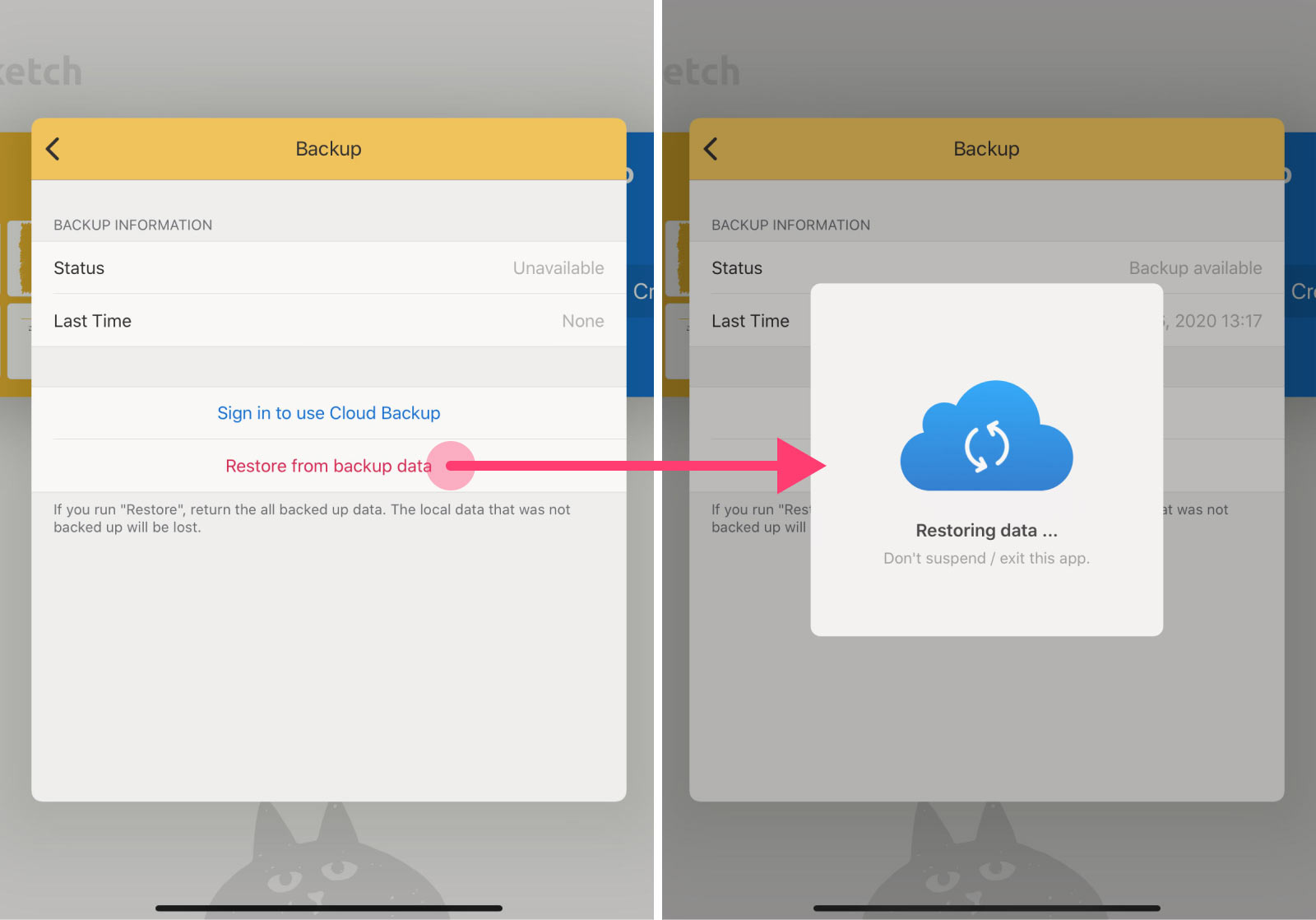 4. After the restoration is completed, please relaunch Puddle Sketch app.